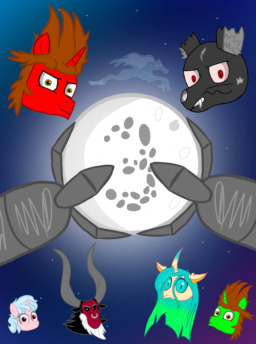 Source
This story is a sequel to My Little Pony: The Days of New Equestria (Season 2)
---
When it's your task to save Equestria, the story doesn't end that fast. From simple things like severe snow days or simple bonding time, to treacherous villains such as a revived Windigo and a mechanical beast, this season will be a blast like the last.
---
*Constructive criticism is appreciated if needed.*
The fifth story in The Reformverse.
Click here to go back to where it all began.
Non-listed tags include: Romance (due to some Chrysalis X Tirek shipping) and Dark (which will be rare but occasional).
Chapters (4)