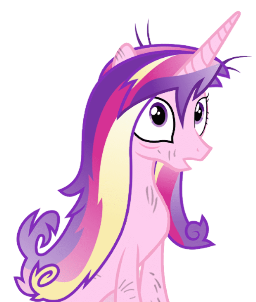 None of you know me. And I know why. I'm just an average 20 year-old MLP G4 brony... who is going to a college for graphic-novelists... in the year 2025.
But take my advice: life finds a way to screw with you at every turn. I know that because I had a first-hand experience with something nobody has ever experienced before.
I fell unconsious and turned into Princess Cadance. During a college class! And I woke up in a horse trailer post-transformation!
Life can be so f'ed up!
Now I'm in danger and being held hostage by a bunch of crazy people! But you all know how that ends. Right? Probably not. But do you know what? I don't know either.
This just goes to show that you should never wish to transform into a pony. Ever!
IMPORTANT NOTE! The first 9 chapters are a bit depressing. Read at your own risk!
ANOTHER NOTE: I know some things don't make sense such as the fact that the government wouldn't pay for having aliens discovered. But in my defense, the story happens in 2025, and real aliens haven't really been brought down... I think.
Violence is minor, but the tag is there anyway.
Character tags will be added as the story progresses.
Featured on 7/9/2020, and 7/26/2020. Thank you all


!
Chapters (22)