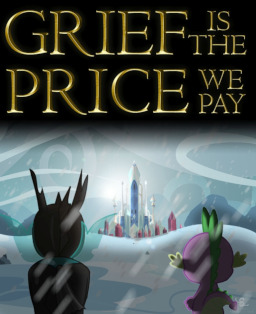 Source
Spike led Thorax into the throne room of the Crystal Castle confident he could convince the others that the changeling could be trusted. That he meant no harm, and instead wanted to be an ally and live peacefully with them. That he could make them see Thorax for what he really was. That they could befriend the changeling and accept him as one of their own.
They didn't.
And consequences followed.
---
SPOILERS IN COMMENTS! Now with a TV Tropes page. First featured on 11/12/2016.
Chapters (98)