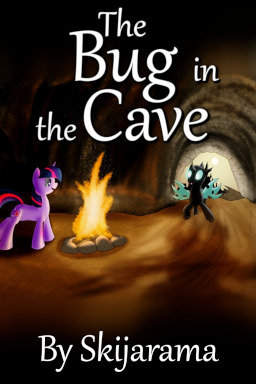 Twilight Sparkle has been abandoned.
After an expedition into the badlands is torn to tatters by an unprecedented monster attack, Twilight finds herself stranded in a hostile environment with no safe way back home. With no supplies and no survival training, It all seems hopeless for the scholarly unicorn until she is discovered by a type of creature she has never seen before. A changeling named Thorax, a native of the badlands.
With Thorax's knowledge of the environment, he is Twilight's best chance of getting home safely. And by that same token, perhaps Twilight is the best chance the timid, pacifistic drone has of discovering something he has lived his entire life without.
---
Set well before the Season 2 Finale.
Cover art was drawn by me.
This is a spiritual successor to The Bug in The Herd, and The Bug in The Basement.
Edited by Mister Hypothetical.
Chapters (26)