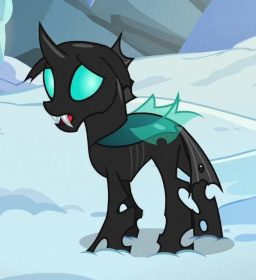 Thorax has always been a black sheep among his kind. But only during the Canterlot invasion did he realize how wonderful it would be to have a friend he'd always wanted. Meeting no understanding among the changelings and finding every next day harder to bear, he decides to leave the hive… for better or worse.
Takes place some time after The Canterlot Wedding and before The Times They Are A Changeling.
AU tag added for modified version of canon.
Chapters (36)