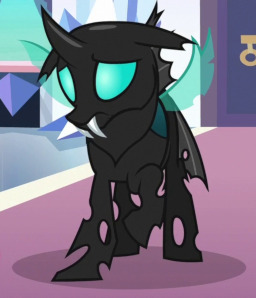 This story is a sequel to Walk Where There Is No Path
---
Now that Spike has convinced Princess Cadance that the ponies had been wrong to assume Thorax was an enemy, the kind changeling was given, and accepted, the opportunity to make the Crystal Empire his new home, one where he hoped to soon have many friends, plenty of love to sustain him, and basically a good life, much better than the one he'd escaped from. He really should have known it wasn't going to be that easy.
Set between Walk Where There Is No Path and Winds of Change. The story will touch on some of the events from Path, but familiarity with said story isn't an absolute requirement.
Edit 5-Aug-2021: Whoa, made it into the Featured slot! Thanks guys!
Chapters (30)