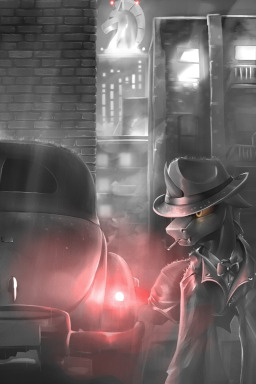 Source
This story is a sequel to Changing Expectations
---
This is an anthology of non-canon side stories for the Changing Expectations series, each story detailing a different take on the story, on the world, or any other story that can't function as a standalone. Reading Changing Expectations is required.
The entire course of history can be changed by a single butterfly flapping its wings. So what if an entire war was won instead of lost? What if a King never existed? Distorted and twisted, parallel universes offer an infinite number of stories to tell.
Waning Crescent: A world illuminated only by the moon and the stars above. Despite not wanting for light, there are far too many shadows.
Pursuit Of Happiness: Equestria might be the world of sunshine, rainbows, and magic, but not everything is perfect for everyone.
Phasma Is Considerably More Evil But He Is The Main POV Character So It's Okay: Everyone loves a good villain story. But I'm fresh out of those, so have a mediocre one instead.
Cover art is by Rich May
Special thanks to all my prereaders for proof reading each chapter!
Chapters (5)