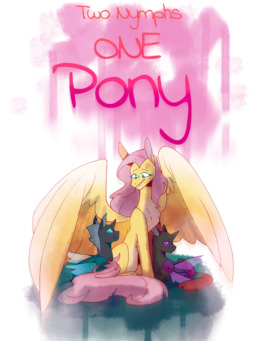 Fluttershy is a normal pony living a normal life. Sure, saving the world once is an achievement, but other than that she was content with the life she has.
But when she finds two abandoned changeling nymphs, her life is quickly turned upside down. Now she cares for young two creatures she knows nothing about, and they don't seem to trust her.
She is determined to give them the best life that she can.
Edit (Aug. 8th, 2021):
TN, OP now has an editor! Thank you to Helping Hoof for helping me with my work.
Chapters (37)