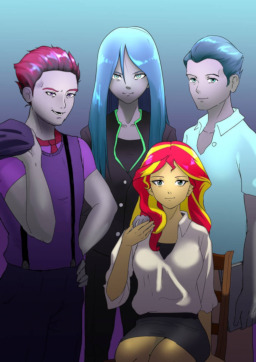 Chrysalis Chrysanthemum is one of the most powerful, feared individuals in the world of corporate business. There is nothing she can't do if she puts her mind to it. At least, that's what she always thought. Then a girl named Sunset Shimmer drops into her life. Chrysalis is set to discover that of all the ways she has succeeded, there's one thing she failed utterly at. Make that three things.
Now she must face the hard truth and find some way to fix it. If only she had the faintest clue how.
---
The story of Chrysalis as a mother in two parts. Inspired by a long-held and beloved headcanon of mine.
Pre-reading done by Wandering Twilight, Mike Cartoon Pony, ShiningBeacon, and AuroraDawn.
Cover art commissioned from AmazingPuffhair, who surprised me by getting it done perfectly in only one try.
Chapters (2)