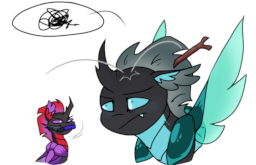 Pharynx loves his brother to bits. He protects him from bullies, and is probably the sole reason why Thorax is still alive.
But he knows he won't be able to protect him forever, so it's about time he learned a few way defend himself.
---
Story takes place during Protective Broodmate.
Chapters (1)