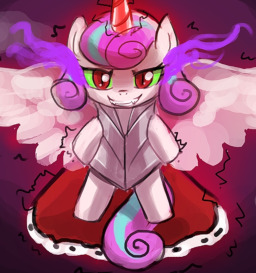 Source
Defeated. Humiliated. Reduced to a mere shadow. But Sombra hadn't been as careless as the time before. He'd taken precautions, set up ways to recover. One such way being the little alicorn residing in the Crystal Empire.
Now he finally has his chance to return. He just needs to convince Flurry Heart to go along with his plan, and soon he will rule over the land once more.
If he can survive through the holidays, at least.
---
This was written for Frazzle2Dazzle as a part of Jinglemas 2019! For more information about Jinglemas, checkout our group!
Chapters (1)