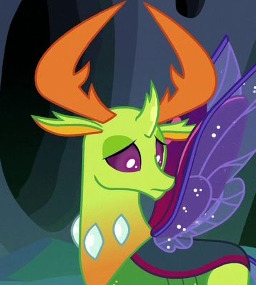 The changelings are content with their recent change, but they're all still working to adjust to the full scope of these changes.
Thorax, however, finds there was one personal change he's somehow overlooked.
---
Rated Teen for implied subject material...but I was able to avoid discussing it directly so much so that it's probably overkill on my part.
Obviously, spoilers for the season 6 finale.
Featured (for some reason) on 10/29/2016
Chapters (1)