Howdt folks! FIrst and foremost, as always, adorable Applejack: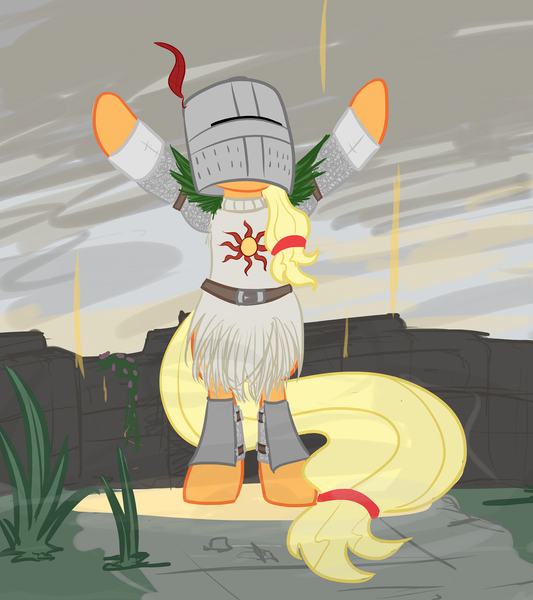 Prase teh Appul.
Now then, if you didn't know, the new, and last, DLC for Dark Souls 3 just came out, and I'm making my way through it... on New Game +.
God help me.
SO if you want to see me bang my head against a brick wall for a few hours, click here to join me on YouTube!