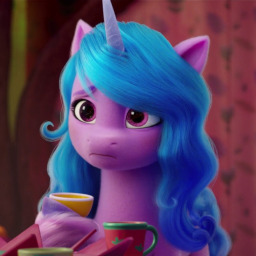 There's a job that needs done. A task burning a hole in Izzy's proverbial pocketbook, because no one will do it if she doesn't.
Put a pony on the spot, and she'll surprise even herself.
---
Been stuck in a creative rut lately, so here's an on brand self-contained character vignette. Lets pull at some personality threads the film left hanging off Best New Unicorn.
Chapters (1)