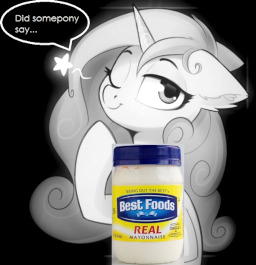 Source
Some of the stories that Sunny's father kept about ancient Equestria speak of a festival where ponies would put on costumes, play pranks on each other, tell ghost stories, and best of all: free candy, baby! It's the reunified Equestria's first Nightmare Night, and Izzy is going to have A LOT of fun with this...
---
Pre-read and edited by Vertigo22 and James Fire
Unedited cover art here.
Now with a live reading here by StraightToThePointStudio! Be sure to check it out as well as readings of other fics he's done!
Chapters (1)