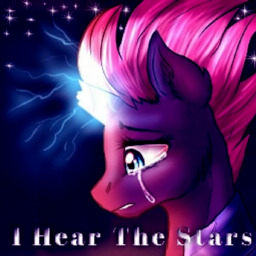 *Revised on 9/2/18!
---
Cruel. Heartless.
That's how some would describe what those two did. Maybe they're not wrong. But, we were just foals, and after everything I've done since then, how can I possibly consider myself any better?
These thoughts have plagued Fizzlepop Berrytwist, a.k.a Tempest Shadow, ever since the Storm King invasion was thwarted several months ago. Unable to run from her demons any longer, Tempest returns to the place where it all began in the hopes of reconnecting with all those she left behind.
---
My first one-shot!

!
WARNING! Contains spoilers for the movie! (kind of obvious from the description though)
Careful of spoilers in the comments.
Edited (eventually) by, Scootareader (he said it was okay to make the eventually joke!

)
Cover art by, markelsmith866
1/10/19. Inspired my buddy, The Bricklayer, to write his own story where Tempy returns home and reconnects with her past. Check it out! A Simple Truth One Must Face
Chapters (1)