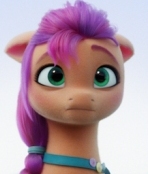 Source
Thanks to the heroics of Sunny Starscout, Hitch Trailblazer, Izzy Moonbow, Zipp Storm and Pipp Petals, magic has at long last returned to the land, and after many many years apart, earth ponies, unicorns and pegasi no longer live in abject fear of each other. However, there's still one big loose end Sunny has to tie up. All it took was one little question from her new friends about her old foalhood friend Sprout Cloverleaf.
---
(Additional character tag: Sprout Cloverleaf)
Edited by: James Fire
10/3/21 Now with a live read courtesy of StraightToThePointStudio! Check it out along with reads they've done of other fics!
Chapters (1)