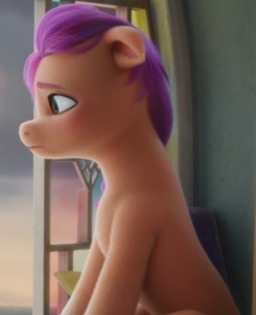 A week after their adventure to restore magic to Equestria, Izzy Moonbow is excited to spend another fantastic day with her best friend Sunny along with her friends. However, when she arrives to meet Sunny, she finds out on this particular day something very different about her friend.
---
Will contain spoilers for My Little Pony: A New Generation.
Featured from September 26-29, 2021!!

Thank you all so much!

AND an awesome read by StraightToThePointStudio!

Go check him out and what an honor and an amazing read! It felt as if I were listening and watching something after the movie! Major props!


https://www.youtube.com/watch?v=-FYZ-QgPuMI
Featured on Equestria Daily's seven fanfics to read for Izzy Moonbow day 2021
Chapters (1)