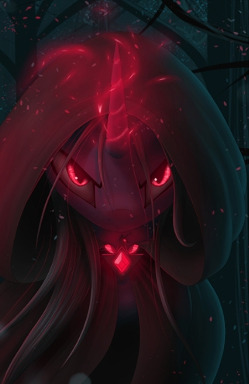 Source
While Sunny Starscout is in town running her smoothie stand, Izzy Moonbow (left home alone in her marefriend Sunny's house, which was definitely the first of many mistakes in this chain of events) finds the now-reactivated Alicorn Amulet buried within Sunny's closet of artifacts and knick-knacks.
Predictably, chaos ensues.
---
A reading by StraightToThePointStudio is now available!
Chapters (1)