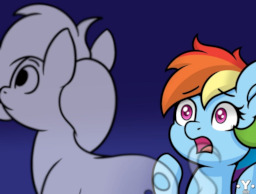 Source
As a professional athlete, Dash goes to regular physicals. As an Element Of Harmony, she goes to regular magicals too. Soul examination is her least favorite part, but at least the patient blacks out while their spirit is in capable hooves.
Starlight Glimmer's hooves have questionable capability.
---
This is an entry in the Snippet Series, an anthology of old oneshots that I (and my good buddy Str8aura) wrote based around interesting pics I found. New ones will be posted every other Thursday for the foreseeable future.
Chapters (1)