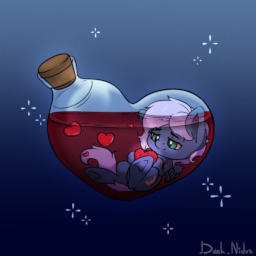 Source
Vesperal Breeze is an odd stock: a workaholic pegasus skilled in dream magic. She's recently found patronage in House Heart (one of Canterlot's oldest noble families) on the condition she helps solve a supernatural murder.
Oh, there's also a few rowdy heirs to the family whom Vesperal has to help look after. But mostly she's here for the murder-solving thing.
---
A gift to my good friend Jaded Hearts, starring his OC in a decidedly NOT CANON side story. For the true adventures of Vesperal Breeze, check out her prologue story Available At The Library and her first proper tangle with a nightmare monster in Under The Influence.
Chapters (1)