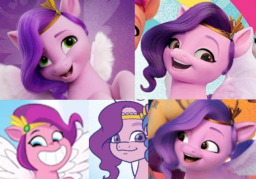 Ep·​i·​proct | \ ˈepəˌpräkt \
definition of Epiproct
1: a plate on the thorax of certain insects that is usually a dorsal part of the 11th segment
2: a believable name for a Changeling that has the letters "Pip" in it.
---

Now with a Youtube reading and a written review!

---
This is an entry in the Snippet Series, an anthology of old oneshots that I (and my good buddy Str8aura) wrote based around interesting pics I found. New ones will be posted every other Thursday for the foreseeable future.
Chapters (1)