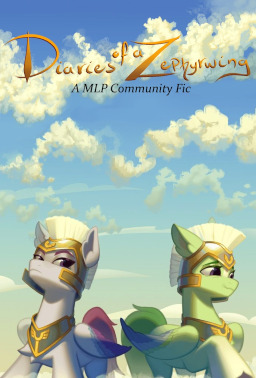 Source
Looking after the royal family is no easy task, but then again, it's never a dull one, either. My name is Zoom Zephyrwing—
And, um, hello! My name is Thunder.
—and these are our recorded experiences as two of Her Majesty's most noble guard ponies.
---
A community fic for all of our G5 writers!
Would you like to write about cute pegasi in helmets? Full details in this blog!
Explore a typical (or not-so-typical) day in the life of being a guard pegasus tasked with looking after the Zephyr Heights royal family, from the perspective of our noble protagonists. Every chapter will be by a different author, with its own standalone plot.
---
Cover art by RRDartist
Chapters (4)