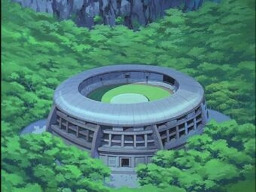 Thanos, The Mad Titan, Goku Black, Equestria's Divine God, Eric Von Shadow, The Reaper of The Cristal Empire, Death of the Four Horsemen, Ban The Demon of Equestria, Link, The Champion of Equestria, Shiva, The Howlite Howler, and finally Dr. Doom, all of these Displaced finally meet to compete against each other in a tournament that will change their lives forever. The prize of the tournament could shake their worlds, one tournament, one dream, one wish, and one Displaced who will come on out.
But in the shadows, someone is pulling the strings, someone who is very dangerous and could kill them all and end their tales right there.
How will they stop this evil? Will The_Chill_Author stop bugging me for TFS references? You're about to find out in The Displaced Tournament! Presented by Hetap...
---
Displaced Stories and ones who didn't make the cut.
A Forced Hero - By DisplacedWriter
Four Horsemen Come To Equestria - By Anomis
Howlite Howler - By Three Tails
The Shadow Of Equestria - By Screwball666
Equestria's Divine God - By Shirt Mechanic
DOOM of Griffonstone! - By ShadowStar_IMHP
Against All Odds - By The_Chill_Author (come on and go like it, he's almost at 100 likes!)
And those who didn't make the cut...
Ring eyed Shinobi - By Seeker of Knowledge
The Undying Angel - Show Stopper
Go and show support to all of these amazing authors!
Chapters (39)