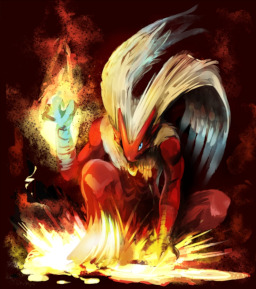 The name's Jack, imagine sleeping in college and realizing you overslept in college, when a 22 year old guy aka me, tries to go to class in said college what happens? I get teleported to a place full of lion chickens as a spicy chicken. What does a guy like me do? Kicking, lots and lots of kicking.
Now I'm here with no one to help me except for some edgy chickens, wooden wolves, and this weird chicken who won't stop bothering me! Well, not helping but annoying, yeah that's the word for it.
I'm a martial artist, in a world full of adventure, "friendship", and frustration because NO ONE UNDERSTANDS ME!!!!!!! Except for the wooden wolves but shut up. This is going to be fun.
Chapters (1)