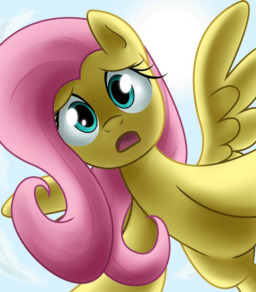 Inspired by the anime movie 'Wolf Children' and the MLP Fic 'Raising a Human in Equestria'
It's was a normal morning for Fluttershy, doing her usual routine and caring for the animals of Ponyville. She thought it would be a normal day for her.
Fate thought otherwise.
Follow this cute journey as Fluttershy cares for a human that can transform into a wolf by its free will. Of course this story isn't going to be all sunshine and rainbows for the two, for Fluttershy has to keep this human a secret from all of Ponyville (Minus her Friends) and the two rulers of Equestria.
---
Featured on November 1st, 2014! Thanks everypony! I'll do my best in keeping this fic interesting!
Chapters (17)