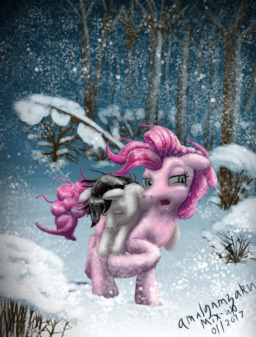 Pinkie finds a young colt collapsed in the snow in one of the worst winter storms of the year. The colt's parents are no where to be seen and he does not understand Equestrian.
Desperate to help the lost colt Pinkie volunteers to take him in. But is Pinkie really ready to provide the proper environment that would help encourage the colt to overcome his challenges?
Cover Art done by the amazing Mixup.
Check him out:
Mixup (fimfiction)
Deviant art
Chapters (5)