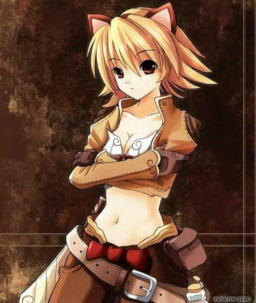 Here's Kotonaru, a Neko shapeshifter who's also an Assassin of the sort. She's the only one of her kind and is known througout Canterlot. Even though being an Assasin is tough, she loves doing her job. She doesn't know why, but the feeling of taking ones life fills her with a rush of energy.
But it seems that Celestia is going to catch Kotonaru no matter what.
After millions of failures trying to catch the Neko killer, she finally catches her and plans a way to end her killing spree once and for all... By using the magic of friendship.
Chapters (5)