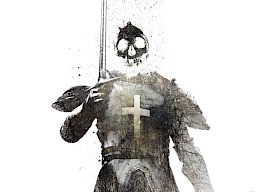 Source
In ancient times it was said a race of warriors, hailing from an alien world once walked the ground of old Equestria.
They were called the Silver People, a race of bipeds with glimmering armor and swords that came and assisted the alicorns during a time of great peril.
But even after grand victories and countless deeds, their kingdom lasted only for two-hundred years when according to myth, they had turned to the dark path they once swore to fight.
Millennia later, Twilight Sparkle's curiosity gets the better of her, and she is fully determined to learn what drove Mankind over the edge, and their fall.
------*****------
A/N:
Daaarn this got featured!
That's amazing, thank you ALL!
Chapters (3)