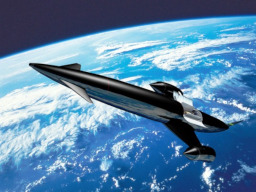 THIS STORY IS NO LONGER BEING WORKED ON. THE IDEA IS UP FOR GRABS; PLEASE CHECK MY USER PAGE FOR MORE INFORMATION.
Humanity has had the urge to learn and understand since the dawn of their species as Homo Sapiens. From the first telescopes and the study of the stars by sailors, to the colonization of new worlds, Human beings have pursued the unquenchable thirst for knowledge in all of its forms, no matter what the cost.
Now, in the year 4025, long after Humanity began expanding their reach into the deep expanse of space, a new world is found that defies all laws of physics and reality...
Chapters (3)