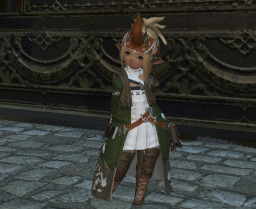 Fantasia
Legend states that any who drink this mysterious liquid before lying down for the evening will awaken a new man (or woman).
Well... the legends are true. I bought a bottle of Fantasia from a shady merchant. The next day, I awoke a world away with a new body.
That was a long time ago now, before the three Pony Tribes truly united as one nation. Discord's prison cracking allowed me to break my own petrification and I have to say I'm not happy with how Celestia's been running Equestria in my absence.
My name is Kikiru Kiru. I'm a female Dunesfolk Lalafell, an Adventurer... and I used to be human.
---
A crossover with Final Fantasy XIV. Heavensward and Stormblood content may or may not be included, as this story was conceived before the announcement of either expansion.
---
Chapters (6)