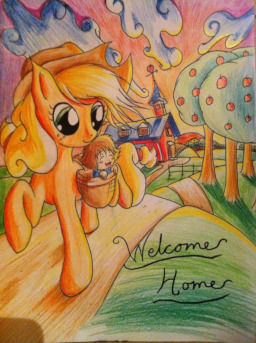 Currently being written by Antojo Pony .
So then, what would happen if a human baby ended up and was raised in Equestria?
Will they be a normal everyday worker? Will they be a Celestia Knight? Will they take over the world? Will they speed up Equestrias technology level with good old human ingenuity?
Honestly I have no idea!
So that's why I need YOUR help! You, the readers will decide their personality, their dreams, their... everything really. So lets get started!
Cover art made by ForestOfSpring
Chapters (9)