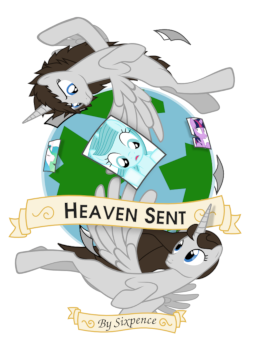 Note: The rewriting has started!
Magnus is the sole survivor of a colony ship headed towards Betelgeuse. The ship gets thrown off course when a huge asteroid slams into the ship, which is then pulled into a black hole.
When the ship exits on the other side, he finds himself alone and in an unfamiliar shape. His only companion, an advanced A.I named Ana keeps him slightly sane during their six thousand year voyage through unknown space in a nearly derelict ship.
Everything changes when they find a small blue planet teeming with life.
The old version can be found here: Link
Editing by: Lab
All art by: Mister Aibo, DeviantArt, Fimfiction Profile
Chapters (2)