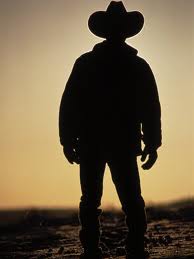 My name is James Clark, and I am a Private Military Contractor. No, not Mercenary. Yes, there is a difference, but that's beside the point.
Ok, where was I? Ah yes, I was just entering my office in Downtown Houston one afternoon to hear a job offer. When I got there, I found a beautiful, robe-wearing woman waiting for me. Now, in this day and age, most people would find that strange. I didn't for two reasons.
1) In this line of work, you run into a few crazies. If I had a dollar for every nut-job I turned away, I could buy a small European country.
2) It was Halloween. Hell, I was on my way to a party dressed in a replica suit of Veteran Ranger Armor from Fallout: New Vegas, complete with gas mask and real riot gear I borrowed from a friend on the SWAT team. I was gonna win the costume contest for sure!
I'm getting off topic, aren't I? Anyways, this weirdo offered me a job without going into much detail. No location, no objective, not even a dollar amount The only thing I got out of her was the promise that I would be saving thousands, if not millions of lives.
Every instinct told me to turn the job down, and yet I still accepted it. Maybe the idea of playing hero again had its appeal.
God, I had no idea what I was getting myself into.
Chapters (6)