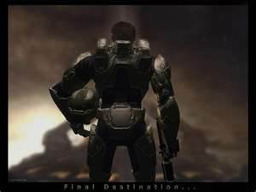 Source
2022 REWRITE IN PROGRESS
After being rudely awoken from Cryo-sleep, John-117 finds that the Forward Unto Dawn has been sucked into a gravity well, causing it to fall towards an unknown planet. In the crash, he is separated from Cortana and falls alone into the Everfree forest. In addition to this new complication, old memories from a scarred and tragic past haunt his dreams, putting his remaining sanity on edge.
However, he has little time to ponder these thoughts, as he encounters the planet's... peculiar... inhabitants.
First 19 Chapters proofread by Bravo 539 and Shadownamesto.
Credit for the intro sequence goes to Blaze Spectrum.
Current rewrite will not necessarily follow the old story but certain events and details may be reused.
Chapters (29)