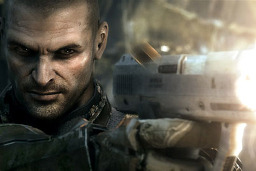 The planet destroyed. The flood gone and the covenant obliterated.
All because of one man, Sergeant J. Forge. The man who literally stared death in the face to save those aboard the 'Spirit of Fire'.
But what if the detonation of the slipspace drive tore a larger than intended hole in the fabric of space, essentially creating a portal to another world.
What if Forge hadn't perished on that day, but awoke to find himself in a completely new and foreign world ?
Chapters (8)