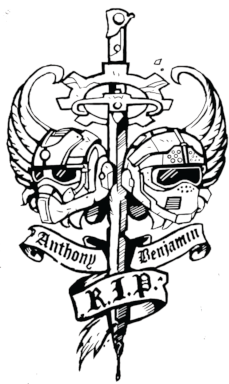 Clayton Carmine, the last of the Carmines, a fine soldier, a true Gear. Ever since he was old enough to understand the basics of the world he wanted to be a soldier, to serve a cause greater than himself. To protect the ones he loved. But what happens when the cause dissipates and there are no more loved ones? The Locust War took everything from Clayton. His home, his friends, his mother, his father, his brothers, his aunts, his uncles, his cousins, his nieces, and nephews. His entire family gone. But still he made that a cause, to avenge them. To fix everything that happened to them. But what happens, when he completed that goal?
---
This is my first time, so please, be gentle. Heheh, anyway, constructive criticism, and feedback that can improve my writings is truly appreciated. Also, if you do downvote the story please leave a comment saying why so I can learn from my mistakes.
---
This is a Gears of War 3 crossover.
All characters belong to their respective owners.
Takes place after the events of Gears of War 3 and after The Crystal Kingdom Episode.
Chapters (2)