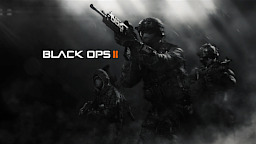 The hectic and fast paced action of the Activision-financed war between six warring factions has landed in Equestria! The Equestrians must now deal with the possible loss of their sanities, teabagging soldiers, sudden swarms of aerial and suicidal drones that can cloud the sun and more for two rounds of different, totally original and fun modes! And now, with the inclusion of the $49.90 Destruction DLC, they will also watch their homes and monuments possibly burn to the laughing charade of beings high and mighty!
Totally endorsed by the absolutely shitty super radical and awesome Activision, Treyarch, My Little Pony, SeaNanners and EatMyDiction1!
"The best multiplayer experience ever,"
-Machinima
"Treyarch's finest work so far in the history of Call of Duty!"
-GameSpot
"Meh,"
-EA
Shamelessly ripped offInspired by MaterialDefender's really entertaining Equestria; Global Offensive!
... Expecting a refund?
[img]https://www.bitmit.net/en/img/trade_uploads/2012/12/27/troll-face-sticker_9ba2f.jpg[/img]
Chapters (1)