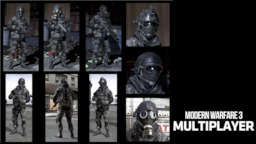 Luna's try at MW3 is full of rage, failures, and epic final killcams. Will she get through? Or will she end up utterly failing? Check this story to find out!
YES THE PLAYERS IN THE STORY ARE REAL FOR PS3
Do you hate Call of Duty? THEN WHY ARE YOU HERE YOU FUCKING MORON?!
Chapters (14)