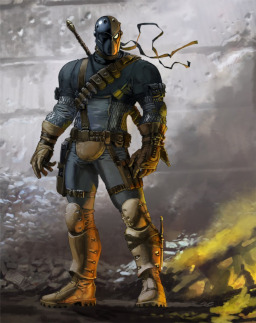 Slade Wilson, a.k.a Deathstroke, is mistakenly sent to Equestria during one of his many battles against Nightwing and the Titans. Now he's stuck in what he calls a child's imagination, and more importantly, Equestria is stuck with him. But what they don't expect is that they have common interests, and they'll have to trust this bad guy to play as the good guy.
This is my my first fic, so feel free to criticize on any mistakes I made.
I own nothing, not MLP, Deathstroke or any other DC characters in this story. They belong to Hasbro and DC .
Chapters (14)