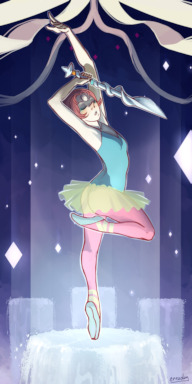 Source
What is the meaning of life?
For me it means getting a second chance.
You wouldn't think that buying a simple Pearl from an old geezer at a gas station would transport you to Equestria right?
Wrong.
Now I'm stuck here with this Pearl on my forehead in a stupid ballerina costume and I may or may not have ticked off an all powerful love eating changeling queen...
"How dare you attack the Queen of the changelings! I'll turn you into a hat!"
Whoops... I guess this inter-dimensional message isn't as fool proof as I thought! I'll have to cut this short!
Seriously though, if anyone is reading this please send help!
[inspired to write this after seeing so many of these crossovers! Mainly inspired though by 'Land of Friendship and Magic' :D]
Chapters (22)