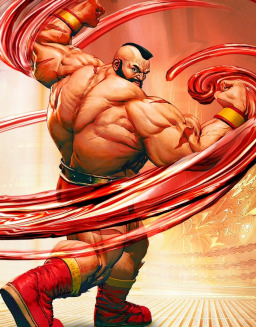 Dark times lay ahead for the ponies of Equestria. A dark force comes to take their lands and their magic, to leave them all but helpless. Subjugated to life under a tyrant, their only salvation will come in the form of a champion, a champion who wrestles bears for fun. Zangief, the Red Cyclone, is their only hope.
Unfortunately for them, he's playing for the wrong team.
Zangief will be based on all of his best traits with as much personality as I could find from within his quotes. Don't take this story too seriously, it's done for fun. All my information came from the games and comics. LARIAT.
Chapters (31)