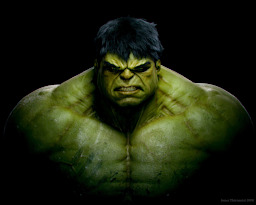 Source
WHY HULK HERE? WHY PUNY PONIES ANNOY HULK? ALL HULK WANTS IS TO BE LEFT ALONE!
After an massive space battle, Banner finds himself in a colorful land. A land where he doesn't need to be angry. Will he finally find a world where he has no need for rage? Or is the Hulk's wrath absolute?
Hulk will be Hulk, but Banner will be a lot more relaxed and in control of his rage. For a while.
I OWN NOTHING!
Chapters (29)