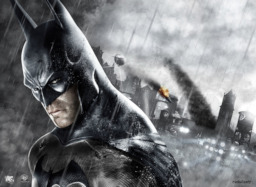 Source
In Equestria, everypony views heroes as stories for fillies and not to be taken seriously. However, in another reality, heroes do exist. When a dimensional transport portal goes awry, a certain vigilante finds himself in a colorful land full of ponies. And he isn't happy. Will Batman have to fight his way out of Equestria? Or can even the most dark hearts find peace?
Batman will be based off the arkham city batman universe with a few villians thrown in.
other heroes will be mentioned or have a minor role.
I OWN NOTHING.
Please comment and/or critque
Chapters (33)