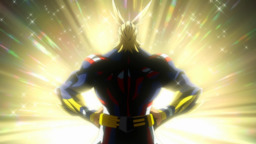 Heroes.
Whether they are supermen with incredible strength and speed or alicorn princesses with the power of magic, they fight a never ending battle to uphold truth, justice and friendship. They are the pillars of the world, keeping it safe when all else fails.
But what if those six pillars are reduced to one? Can a single hero hold up the weight of the world? That is what the new ruler of Equestria Twilight is trying to figure out when a superhero enters her life. Strong, fast, impossibly white teeth, the hero All Might is the lone pillar that holds up his world. And perhaps this hero can show her how to be that lone pillar.
Or perhaps she will show him why one pillar cannot stand alone.
Chapters (30)