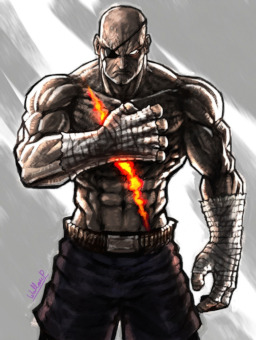 This story is a sequel to The Wandering Warrior
---
Rainbow Dash, the fastest flier in Equestria, is done.
She's been beaten for three years straight by the same person, no matter how hard she's trained. Then she was crippled by a foe whose dark power was beyond anything she could fight. She lost her wing. She lost her pride. She lost her will.
But now she has a new foe to face. One that is cold and monstrous. He will not simply beat her. He will break her, break her down so badly that the only place she'll have left to go...is up.
She will face a tiger.
Chapters (10)