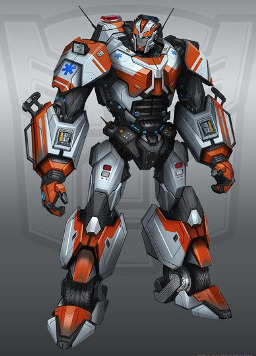 It was supposed to be an easy summer for Fluttershy. Spend the summer learning how to ride around in an ambulance so that she can get the extra credit needed to get to veterinary school early. Something not too difficult that she could get some life experience with
Yet this will be a summer she will never be able to forgets. Instead of simply riding around in an ambulance, she gets sucked into a reality of mechanical aliens, robots in disguise and a war between two factions that has gone on longer than any human or pony has been alive.
And then there's Ratchet. He's a jerk.
Ratchet and the other transformers will be based on their WfC, FoC and Transformers Prime counterparts.
Chapters (43)