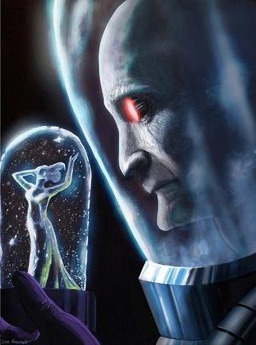 I should be dead. The chances of me surviving the explosion were 999,999 to 1. But despite the overwhelming impossibility, I live. And yet, I live in a world that I cannot understand, that defies all of the scientific knowledge that I have spent my life accumulating. They tell me that friendship could be a form of magic. I can not believe them. But with nowhere else I can go, I must either make peace with these talking magical ponies...or be destroyed by them. But I know this. The Crystal Empire and those who dwell within it are not ready for the freeze I bring.
My name is Victor Fries. And I am in Equestria.
Mr. Freeze will be based on BtAS and Beyond version. And yes, almost all the chapter names will be terrible puns. This will be shorter than most my stories, but I still think it's just as good. Written after season three.
Chapters (21)