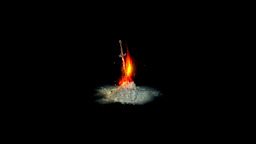 Source
Death and rebirth was a constant trend in Lordran, those who died too much crossed the line of no return and had simply gone hollow. But what if the first flame, had been lit for the final time, all events transpired simply not repeating. But taking place in a world where death was final.
NOTICE: Since I have completed it, I will be editing this in due time. Until then, enjoy the story.
This is a Dark Souls crossover with MLP: FiM, before the whole Tirek incident. So you will need to know about Dark Souls lore and up to date with MLP: FiM. So for those who don't know about Dark Souls Lore, watch this guy, he is awesome. VaatiVidya's Channel.
Chapters (16)