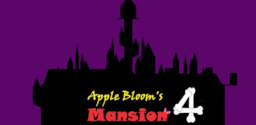 This story is a sequel to Apple Bloom's Mansion 3.5: Luigi's Mansion
---
Thanatos, the Spirit of Death. He caused many pains to Apple Bloom. He only sees her as a toy to play with from the security of his castle.
It's time to put a stop to his games!
After many months of preparations, of training, and of researches, Apple Bloom and her friends are finally ready to storm Thanatos' castle and capture him once and for all. But the Spirit of Death will not let the team of ghost hunters reach him that easily...
Apple Bloom's most grueling and horrifying adventure begins.
---
Minor sex tag for one room for an implied tentative of rape (yes, it will be that bad, and let's not get started on the gore tag).
Chapters (29)